Many users asked us about the dark-style ER diagrams from dbdiagram. And guess what? With this Dark Mode update, not only will it support dark-style ER diagrams, but we've also crafted a visually appealing color palette to help you reduce eye strain and improve reading. Whether you work with dbdocs for extended amounts of time or prefer to work at night, Dark Mode will improve your user experience.
Simply enable Dark Mode in the account drop-down menu to enjoy a more enjoyable and productive reading experience.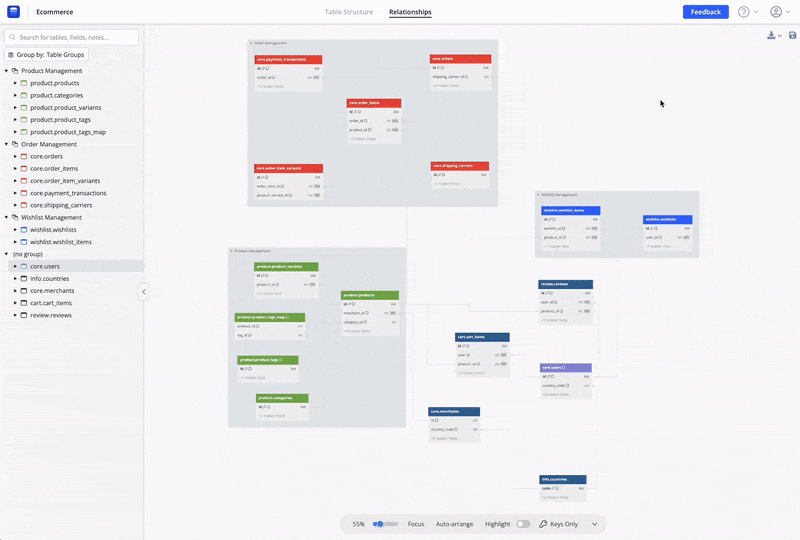 We value your feedback, so please share your thoughts on this latest addition to dbdocs. Thank you for using our products!
From dbdocs team with