Happy 2022!

We're kicking off this year by launching one of the most requested features over the past 12 months: Collaboration!
Simply invite your colleagues to the diagram with their signed-up email addresses or send them the public link with edit permission .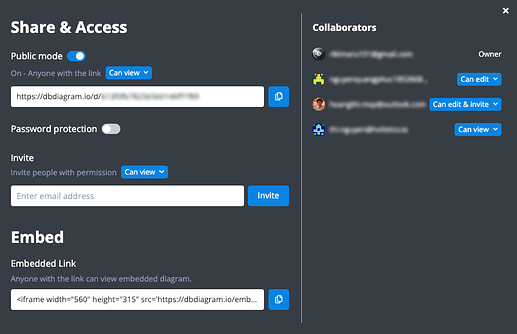 Every editing experience on dbdiagram is real-time. Hence, you and your colleagues will be able to edit together on the same diagram simultaneously.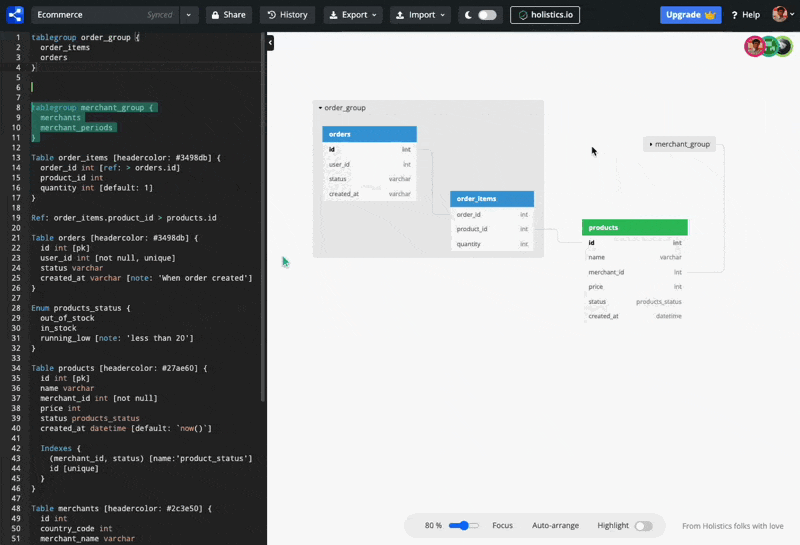 Collaboration features are available in the Pro plan. Learn more at dbdiagram.io/pricing
From dbdiagram team w/