I would like to add a many to many relation ship between tables.
Hey Lotte, thanks for using dbdiagram! A many-to-many relationship usually requires a table in the middle. E.g:
A Book has multiple Authors
An Author can write multiple Books
That means there should be an Authorship table with (BookID, AuthorID) that indicates these links.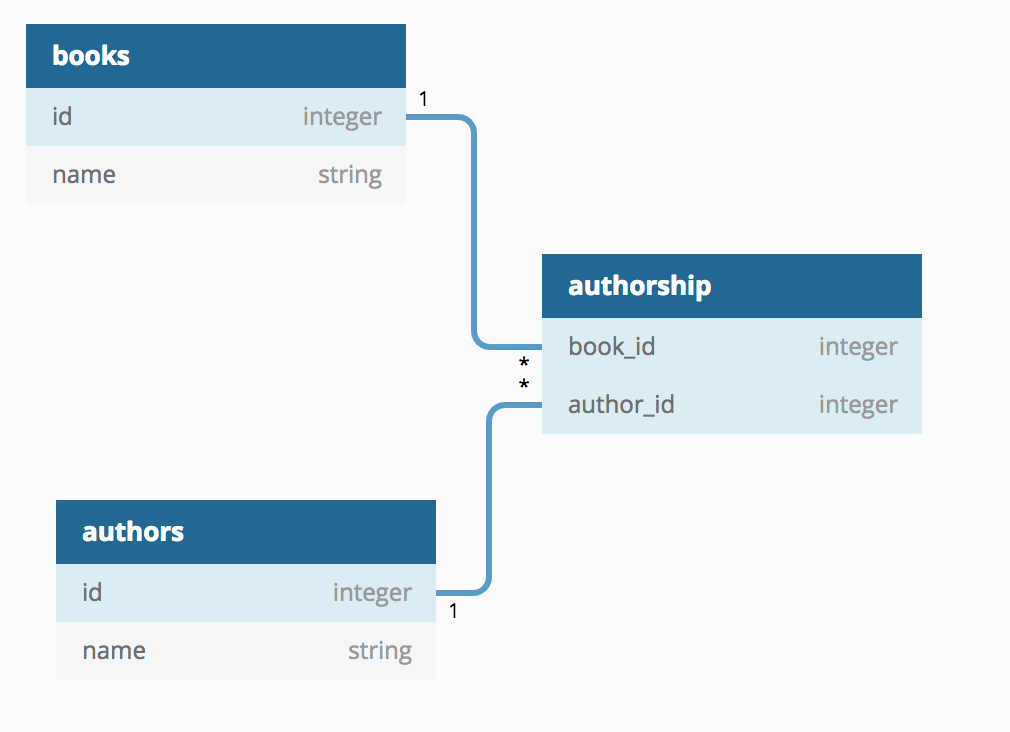 Do you mean to write the diagram without mentioning the Authorship table at all?