Hi folks,
It's Khoi from dbdiagram team. I am very excited to introduce to you our latest feature — Version History!


You can now roll back to any version of your diagram. No more manual cloning your diagram to test new ideas. No more fear of accidental deletion.
Every time you save your diagram, we create a version. Then you can view the history of your diagram and choose one version to roll back. There are 2 roll-back types:
Restore version: restore your current diagram to that version
Make copy: clone the version in a new diagram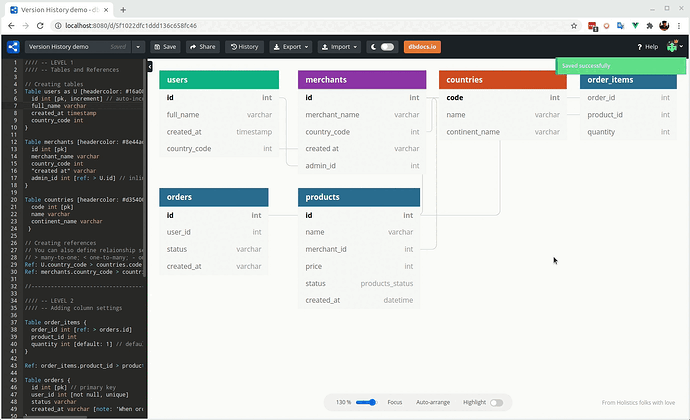 This feature is for Pro users exclusively. Read more about Version History.
From dbdiagram team w/