Hi folks,
It's Khoi from dbdiagram team. I am bringing good news to you all: from today, all Pro users can protect your diagrams with password!
Password protection
By default, your diagram is public - which means anyone can view it via a shareable link.
To change your diagram privacy, click Share. You can then change privacy settings in Share & Access modal.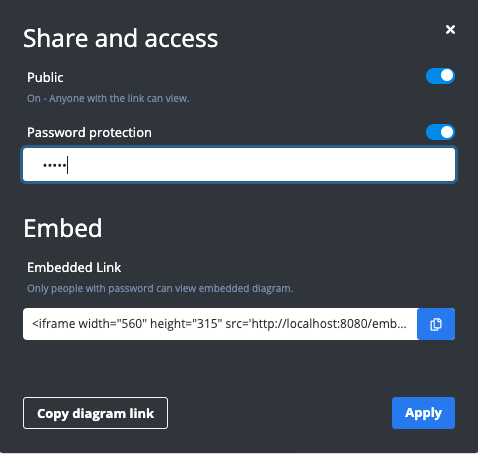 Type in a password then click Apply.
From now, people can only view the diagram if they enter the password correctly.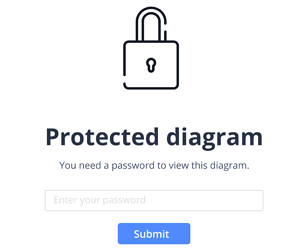 Password will have effects on both the diagram you share via a link and on your existing embedded diagram.
Private mode
If you want to further restrict access to your diagram, turn off Public. In this private mode, only you can view and edit your design. Please note that password protection and embedded link will be disabled in Private mode.
Private & Password-protected diagrams are available in the Pro plan. Learn more at dbdiagram.io/pricing