I hope this announcement finds you well. I wanted to take a moment to inform you about an important pricing update for Personal Pro plans.
Effective November 16th, new subscribers to Personal Pro plans will be subject to a new pricing structure as follows:
Monthly payment: $14/mo (previously $9/mo)
Annual payment: $8/mo (previously $7.5/mo)
Existing Personal Pro customers are not affected by this price increase. However, customers who cancel and resubscribe will fall into our new pricing scheme.
This increase reflects the maturity of dbdiagram with the multitude of functionalities we've released over the years since the beginning, like Real-time collaboration, Toggling Levels of Details, Snap to Grids, etc.
This change will also provide additional resources to grow additional team members and speed up the product development of dbdiagram.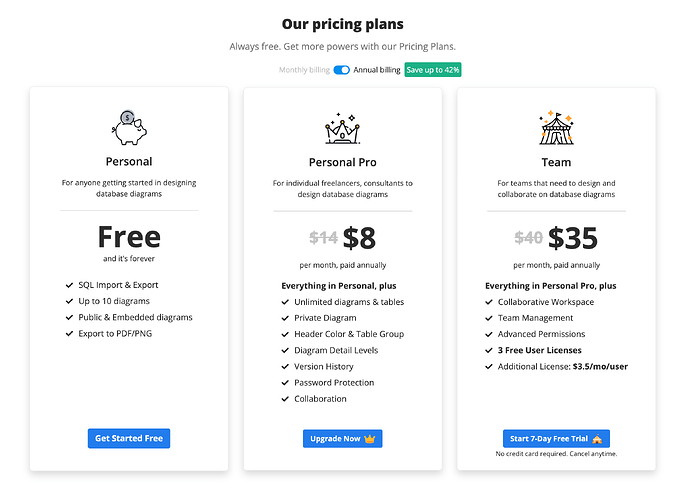 For any questions or concerns regarding the pricing update, our support team is here to assist you. You can reach out to us via our Contact Us form.
Thank you for being a part of our community and for your ongoing support.
From dbdiagram team with